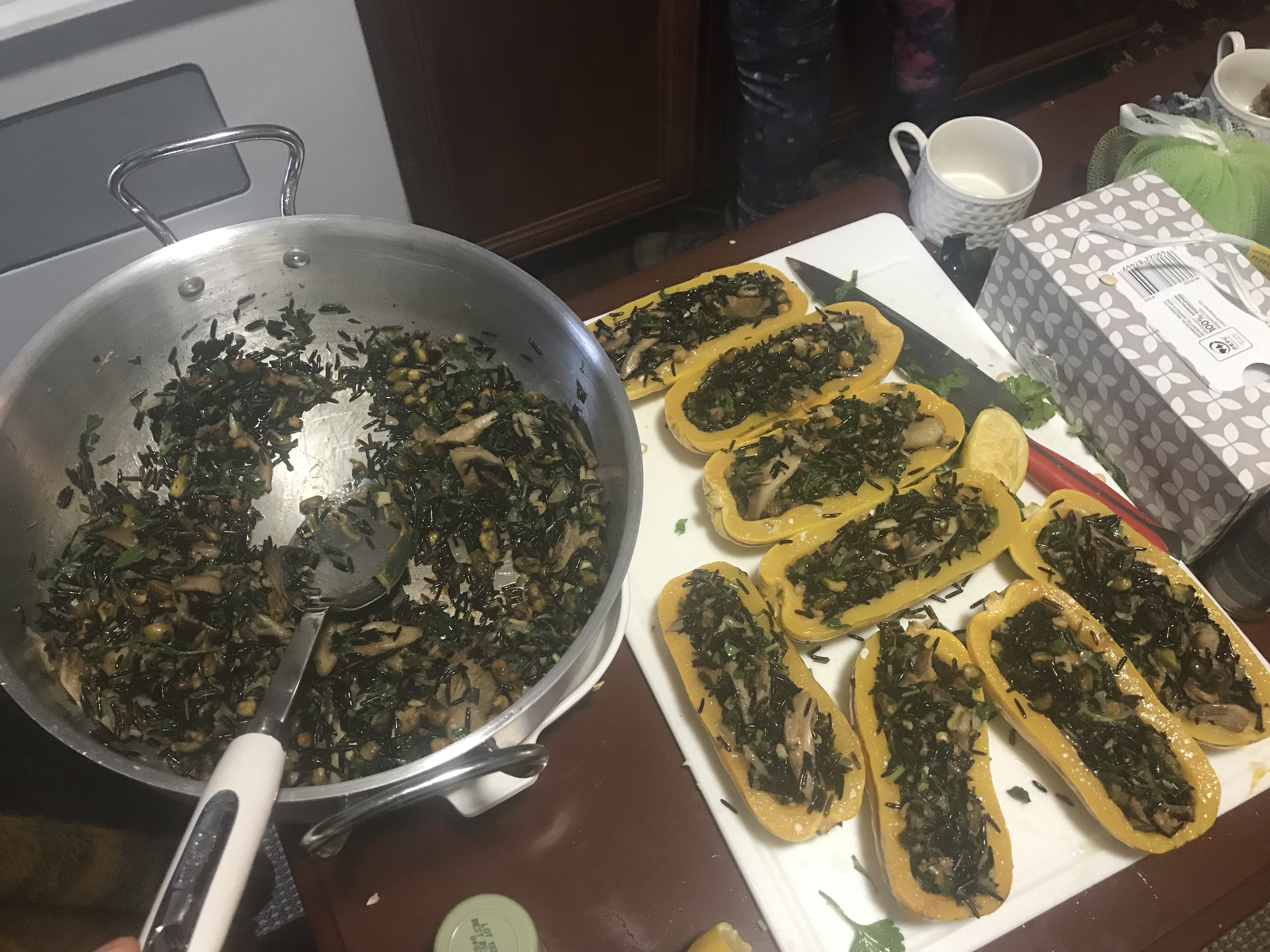 Hey y'all! 
Happy New Year! I decided to start a blog since I am planning to be traveling and touring a bunch this year and wanted to share my experiences with you all ? 
Well lately I have been on the road with the incredible musicians from the band Moon Hooch who are not only badasses at music but also at their impeccable sustainable touring practices! This is super inspiring to me and I wanted to share my excitement! 
Every city you tour you can find a Coop! There has been way more food coops all over the states in the past few years and that's an amazing news! Organic food coops sell sustainably harvested food and goods straight from farms so it's a great idea to support them anytime you can! Coops are also owned by the members and anyone can have a share and become an owner! Power to the people! ???‍♂️? 
So the guys from Moon Hooch would make a stop at a coop, buy all the nessesary organic vegan food supplies and cook it in the toaster oven (that they bring with them on tour)before the show in the greenroom! That's way better, more sustainable, less waisteful and of course delicious and made with so much love ❤️ 
That was you make sure that your money goes to support organic farmers (not GMO corporations who r destroying our planet) , you don't partake in ridiculous waste of endless plastic items that are polluting the ocean ? And that way we cut our carbon imprint by so much! Every little thing counts and if each one of us makes such an input, the world would be a much nicer place to live for the future generations!
Here are some super yummy vegan dishes we made last night! Just get a few squashes, cut them in a half, rub with olive oil and salt/spices and put them in the oven  sauté some mushrooms, mix it up with rice and nut and voila! Dinner is ready! Takes very little time believe it or not! And soooo delicious! ?